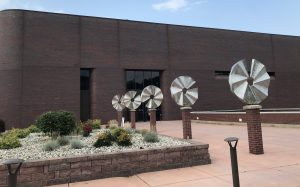 Frank Law Office
101 North Parker Drive, Suite 240
Janesville, WI 53545
Phone: 608-756-5541
Fax: 608-756-2173
Email: info@franklaw.us
If you would like to inquire whether Frank Law Office may be able to assist you with your legal matter, you may call us at 608-756-5541, or email us at info@franklaw.us.  If you choose to email us, please provide your name, telephone number, the name of any opposing parties, and a very brief description of the type of matter for which you are seeking assistance.
Legal Notice and Disclaimer
Frank Law Office does not guarantee the confidentiality of any communications sent by email or left in voicemail messages on firm telephones. Unsolicited information and material may not be treated as confidential and will not be protected by any attorney-client privilege. Accordingly, you should not provide us with any confidential information or material. Although the use of the web site may facilitate access to or communications with members of Frank Law Office by email or voicemail, receipt of any such communications or transmissions by any member of Frank Law Office does not create an attorney-client relationship.  An attorney-client relationship will arise between you and our firm only if we specifically agree to act for you.