Business Law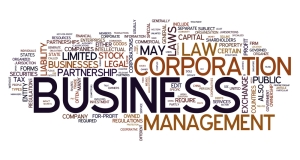 Business law involves planning the establishment of a new business organization, changing the form of an existing organization, purchasing and selling existing businesses and handling transactions and disputes between multiple co-owners of a business. Most often the planning involves choosing the form of ownership that best meets the clients' needs and expectations. Some of the available forms of ownership are sole proprietorships, partnerships, limited liability companies (LLCs), and corporations.
The most common concern we assist new business owners with is choosing a form that best shields the owners and investors from personal liability for the business's debts. We also will assist in developing the best management structure for the business and determining how profits will be shared amongst owners. Contact us today and set your business on the path to success.
Call us at (608) 756.5541 or email us at info@www.franklaw.us and we will help you start the business of your dreams.